Building an Online Museum
Home
>
Museum Without a Home
Museum Without a Home
We are proud of our long-term relationship with Oxfam, which works globally in over 70 countries tackling injustice and poverty, responding to emergencies, and protecting lives.
Back in 2016 Oxfam partnered with Amnesty International, Student Action for Refugees and Families Together to present Museum Without a Home – an award-winning exhibition featuring items donated to people fleeing their homes through persecution and poverty.
The physical exhibition featured simple, striking images displayed and accompanied by real-life testimonies in venues across Athens, including the Acropolis Museum. Since then, it has toured throughout Europe, promoting solidarity towards people seeking shelter, safety, and dignity.
As a response to the unique challenges of the pandemic, we worked closely with Oxfam and Amnesty to ensure that Museum Without a Home was made accessible in the digital world, despite the closure of museums worldwide.
We drew inspiration from the typical visitor experience and developed an interactive website that enabled users to virtually walk through the gallery space. Each image features an individual testimony, communicating the human story behind each act of kindness and providing a quiet space for contemplation.
The physical exhibition will be touring again soon but the online gallery is live, free, and accessible HERE.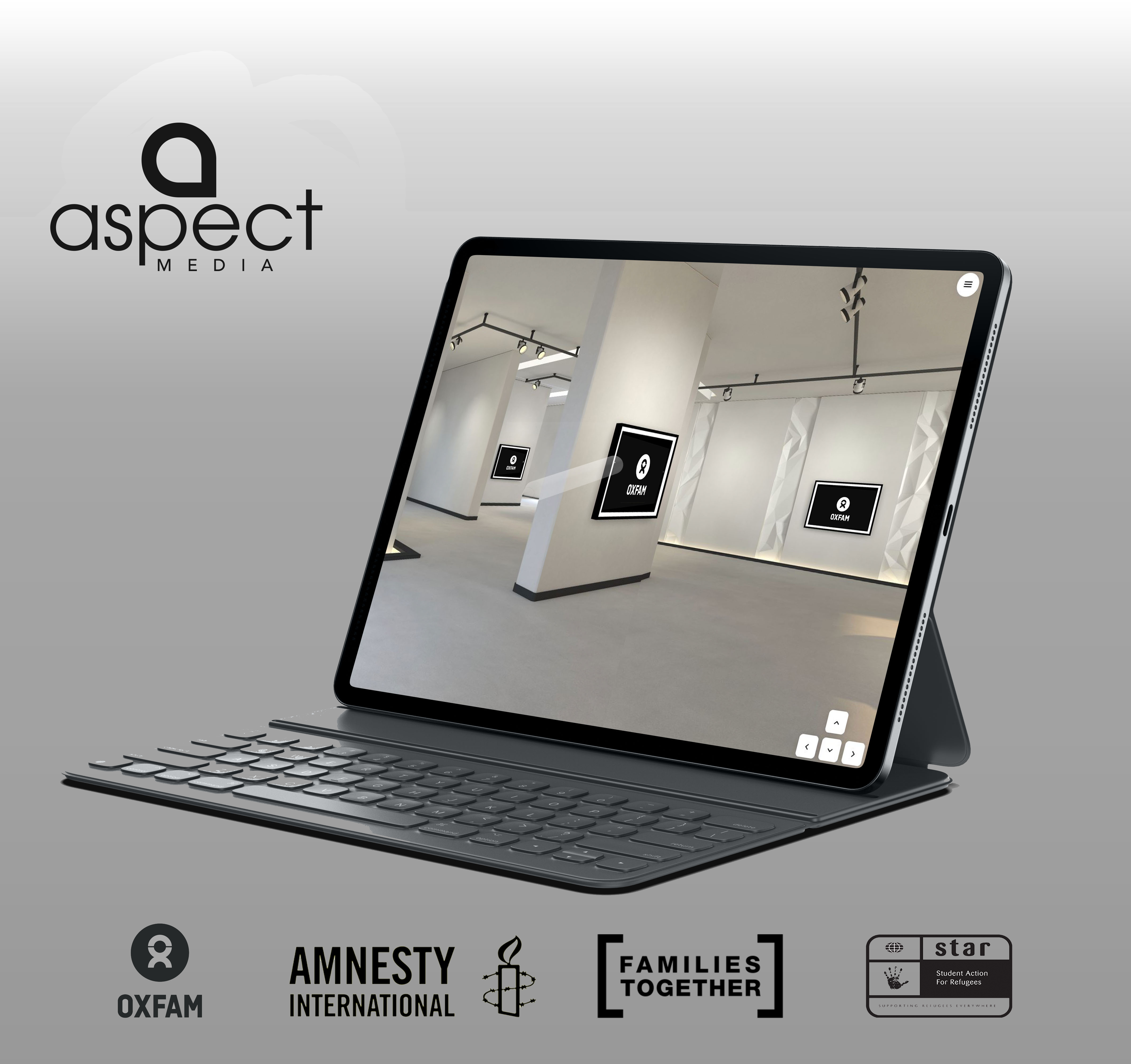 ---